Action C3. Exclusion of herbivores
Description
Solving the effect of browsing performed by domestic animals, seedlings and yew juveniles. Despite being a toxic plant, ruminants resist the toxic substance (taxina)  to the point of having a big appetite for the green leaves of the yews.
Actions
Construction of mobile fences of different sizes to protect seedlings and juveniles individually or in stands. Reach agreements with owners and herders to circulate cattle out of yew forests. Mobile fences will be moved to other plots as yews grow over the scope of the goats.
Results
In Miseclòs it has been made a closed perimeter in the main core of  yew forest, with a total area of 1,3ha.
In the Serra de Llaberia, fences have been established in 84 areas.
Rasquera, 135 individual protectors at the top of yew forests, where the yew regeneration is located.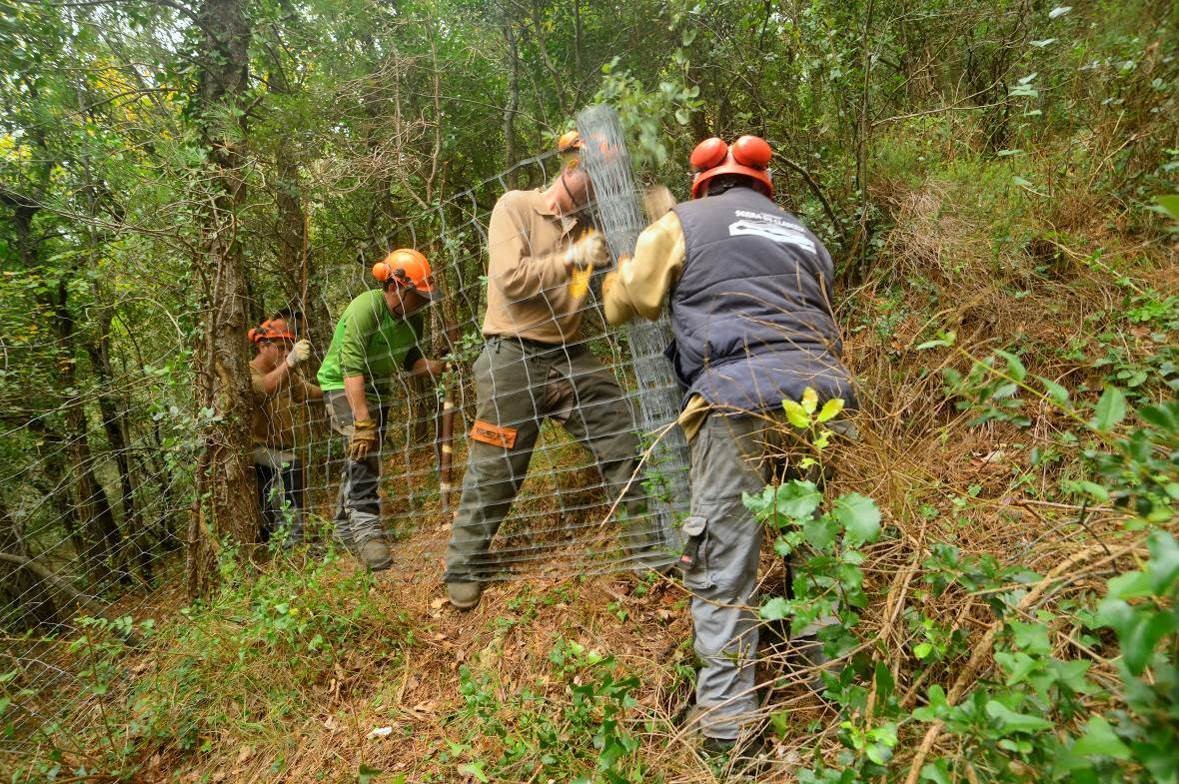 Areas
Tejeda de Cosp (Rasquera, Cardó)
Sierra de Llaberia
Miseclòs (Alta Garrotxa).
Calendar
First quarter 2013 – Second quarter 2015